ARE YOU SICK OF CONSTANTLY BEING ON A DIET?
START CREATING A BRAND-NEW RELATIONSHIP WITH FOOD THROUGH MINDFULNESS.
BALANCE BEGINS WHEN YOU UNDERSTAND WHAT, HOW AND WHY YOU EAT.
BALANCE BEGINS WHEN YOU ENJOY EATING 100% GUILT-FREE.
My guess is that you've tried a multitude of different diets. If I were to mention any of them, you'd probably know all about it! And yet, none of them seem to work for the long term making you fall back to your same old weight obsession, food restrictions and exhausting feeling of guilt any time you eat something.
Let me be totally honest with you. Finding a balanced way of eating wasn't easy for me either. It took me quite a while to identify the right formula but in the end, I did. You could say it was a stroke of luck but who knows! Approximately ten years ago now, in one of the meditation retreats I like to attend, I was told mindfulness could also be applied to reducing anxiety levels caused by food and the feeling of eating out of control. That's how I started to find out more, practiced mindful eating and started achieving a certain balance with my food. Little by little but every time more. I started teaching it because I felt something like this had to be shared and had to reach the maximum number of people possible. And now, I'm knocking on your door to tell you all about mindful eating!
Through Mindful eating you will learn to eat mindfully and you'll understand what is going on with you and food. The goal is to make your relationship with food smooth and fun. But above all, the utmost goal is to enjoy every moment of our life fully. Enjoy it!
Mindful Eating will help you balance your mind, your body and your eating.
You will develop a new and healthier relationship with food and learn to eat in a more pleasurable way.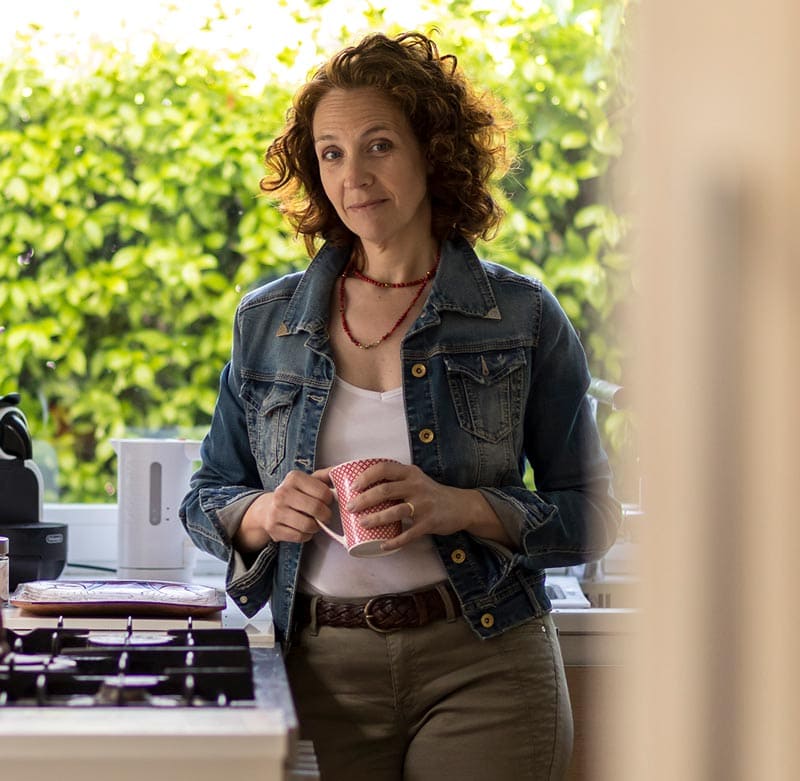 By applying the techniques taught in this online course, you will:
Become aware of what you eat, how you eat it and why you eat it.

Learn how to differentiate between physical and emotional hunger.

Develop healthier eating habis

Enjoy every meal without guilt or restrictions.

Develop greater self-knowledge and empathy.

Improve your relationship with yourself as well as your self-esteem and confidence.

Control your stress and anxiety and avoid binge eating.

Feel a lot better physically and mentally.

Establish a positive relationship with your body. Finally!
THIS WILL BE OUR LEARNING PROCESS
The core of my Mindful Eating methodology is the Group. You'll be working with persons that are currently living similar situations. Persons who will not judge nor criticise you because they are feeling exactly the same as you. Trust me, this is key to your advancement.

We will muster the strength created when humans unite to achieve the same goal. A strength that will allow us to develop trust in ourselves and in our abilities.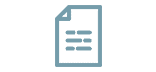 This is a 100% practical course. We will perform a whole host of practical exercises that you will be able to apply easily and immediately in your day to day life..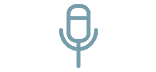 You'll advance even further by practicing your lessons at home through guided audios recorded by myself. This is the best way to make the most of all the course's potential.
The group is key and so is everyone's involvement and commitment. That's why once the classes begins you'll be free to leave the group at any time but we will not be bringing in any new participants. That's the best way to retain the confidentiality and connection created amongst us. ón que se han generado entre nosotros no se romperán.
I signed up for the course with certain degree of curiosity. After almost thirty years following different diets created by nutritionists, nurses and endocrinologists without achieving permanent success, this time I was looking for something different.
Session by session, I was discovering a new perspective, a different way of relating to food, based on the love of my person and my body, leaving aside that internal battle that I had always had to deal with – painfully and on my own.
Mindful Eating has taught me several strategies to become aware. It has helped me pay attention to what I do, without judging myself that much, to enjoy meditation, to find ways to calm my anxiety. In short, it has shown me the way. Now I have the tools to apply to the process, to continue "the way back home", a return to myself from unconditional love.
Blanca Etxeberria (España)
JOIN MY NEXT COURSES AND WORKSHOPS!
Want to deep your toes in the water and see what Mindful Eating is all about? Try my Beginners' Workshop:
6,5 hours
Meals included
15 participants
NEXT WORKSHOPS IN YOUR CITY:
Click in the link of your city
Want to go deeper into the practice of Mindful Eating?
Intensive Mindful Eating Course:
8 weeks
2 hours per week
15 participants
NEXT COURSES IN YOUR CITY
Click in the link of your city 
If you really want to get the best out of yourself, overcome anxiety and enjoy life, I will love working with you! I will be there for you and I will be counting on you to be willing and committed to do everything possible to achieve the goals that you set for yourself. Learning involves doing new things and it requires effort but remember: we are not going to embark on a very difficult path. We are going to start an adventure that will make you enjoy everything life has to offer to the max!.
WOULD YOU LIKE US TO TALK?
Book your free 15-minute session now.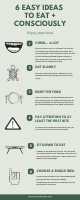 Is food making you feel guilty? Do you feel you are living in a permanent diet?
Learn to deal with them with my FREE infographic
Download these 6 simple ideas to learn to eat without guilt.