IS FOOD CAUSING YOU ANXIETY? DO YOU FEEL LIKE YOU'RE ON A PERMANENT DIET?
WOULD YOU LIKE TO LEARN HOW TO ENJOY FOOD AND RESPECT YOUR BODY?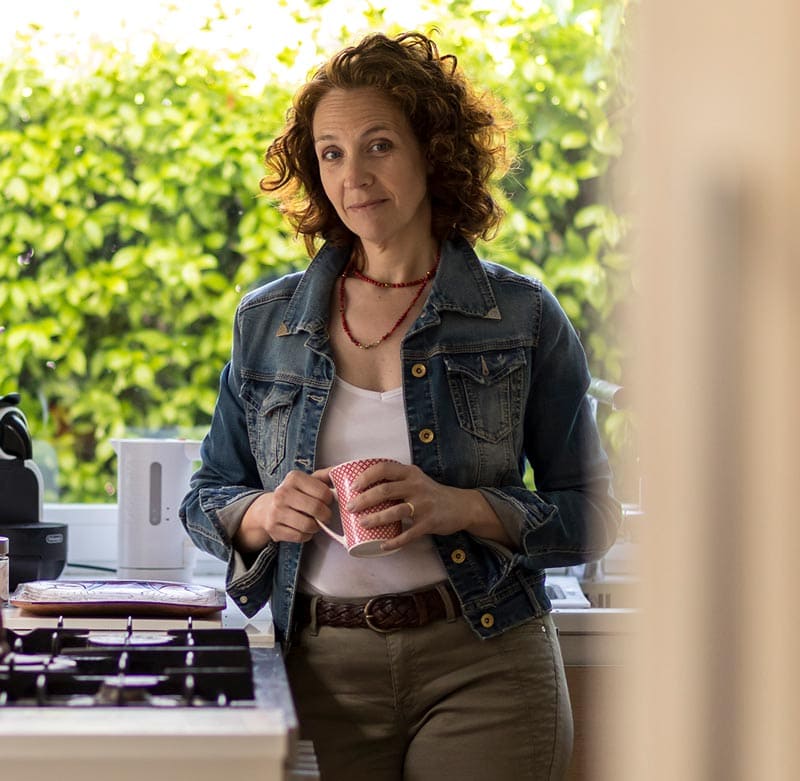 FIND THE PERFECT BALANCE BETWEEN YOUR MIND, YOUR BODY
AND FOOD.
ENJOY LIFE!
We all want to be healthy and slim. Many of us would like this to happen magically and overnight. But it won't. There is no magic. What you want to achieve depends on your ability to manage your mind and your attitude towards food and your own body.
myself have been obsessed for years about maintaining my weight and being in shape. And the more I tried, the more it overwhelmed me. In the end it turned out that it was not so difficult! But I only know that now. After a lot of trial and errors.
It would have been a lot easier if someone had told me what I know now and had accompanied me every step of the way towards implementing this process.
If you let me, I can be that person for you! For me, it would be an absolute pleasure and, hopefully, a liberation for you:
We'll investigate the reasons why you are not achieving a healthy relationship with food.
We'll discover where your balance point is between taking care of yourself and obsessing over health and food.
We'll observe the stress and anxiety generated by food and your relationship with your body. We'll learn to use them to your advantage.
FOOD IS A SOURCE OF HEALTH,
WELFARE AND PLEASURE. I j
BUT, SOMETIMES, IT BECOMES A FOCUS OF DISCOMFORT DENYING YOU THE OPPORTUNITY TO ESTABLISH A HEALTHY RELATIONSHIP WITH YOUR BODY AND YOUR MIND.
THIS PROGRAM IS DESIGNED FOR YOU IF:
Your life is a constant yo-yo that prevents you from enjoying your day to day..
You can't find an eating pattern and an inner balance that distance you from binge eating and/or severe restrictions.
You're forced to change your diet for health reasons (cholesterol, allergies, intolerances …) and don't know how to adapt to this change.
You live constantly stressed by food: what you eat, what shouldn't eat, you're constantly counting calories…
You've already tried everything else and are familiar with all food theories but you've plateaued and can't move forward.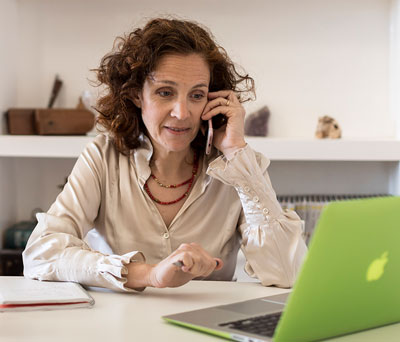 I'll send you a questionnaire and we'll have a free 15-minute online consultation to discuss if I can help you achieve your goals. You can book your free session here.aquí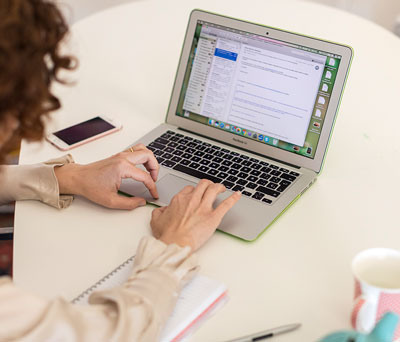 It is important that we meet and talk to see if my profesional experience and your needs make a good match.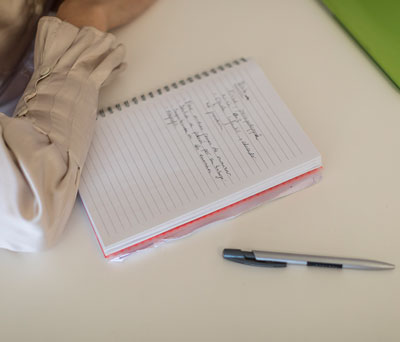 We'll design an agenda of our work sessions. We generally meet for a minimum of 6 sessions either fortnightly, every 3 weeks or once a month. It's important to space our sessions out for you to be able to experience and practice the plan that we will develop together.

WE CAN MEET IN PERSON OR ONLINE.
Some of my clients have expressed their hesitation about working with me online, questioning the efficiency of this methodology. However, in my experience and according to scientific studies on online psychological therapy, conducting sessions over the Internet with tools such as Skype or Zoom is just as effective as doing it in person. With the difference that when working online we have more flexibility to schedule the sessions and we do not waste time being on the move.
THIS IS WHAT MY CLIENTS THINK OF MY FOOD COACHING PROGRAM
I was desperate and exhausted from fighting food, my body, and myself. I didn't like and couldn't accept myself. I wanted control and perfection in all aspects of my life. Now, thanks to Ainhoa's coaching, I am calmer. I feel the sensations that my body sends me and I can choose the way I want to act. I am much more aware of my thoughts and I know that I can see them and do nothing with them if I don't want to. I still can't say that I love my body, but I am accepting it and I see many things that I like. I feel at peace with myself most of the time. I am very excited and curious about things. I enjoy life. I feel happy.
CARMEN PALACIOS (ESPAÑA)
Yes, you can enjoy food without guilt.
Yes, you can find your balance.
You just have to… learn how to do it.
CAN I JOIN YOU ON YOUR ROAD TOWARDS YOUR INNER BALANCE?
BOOK YOUR FREE 15 MINUTES SESSION NOW.
YOU CAN START BY DOWNLOADING MY FREE INFOGRAPHIC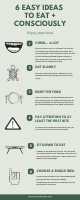 Is food making you feel guilty? Do you feel you are living in a permanent diet?
Learn to deal with them with my FREE infographic
Download these 6 simple ideas to learn to eat without guilt.