DID YOU KNOW YOU CAN USE THE ANXIETY AND STRESS YOU'RE CURRENTLY FEELING
TO YOUR ADVANTAGE?
Is stress too much?, are you overwhelmed by anxiety?
Would you like to make them disappear?
The undeniable fact is that stress and anxiety will always be a constant in most people's lives. And that's because "life happens" and difficult situations will always emerge to overwhelm us.
But how about if instead of trying to "overcome" stress you could use it to your own advantage to achieve your goals? What if instead of feeling overwhelmed by life you could start enjoying it 100%, regardless of the circumstances?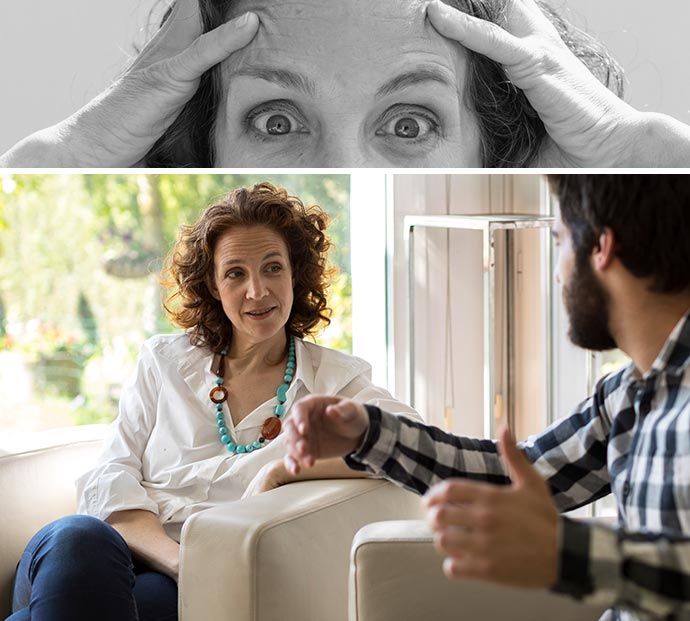 The stress and anxiety you are experiencing right now present a unique opportunity to create the best version of yourself!
       I HAVE PERSONALLY BEEN THROUGH LIFE'S UPS AND DOWNS AND IT HAS NOT BEEN EASY. YOU DON'T KNOW HOW MUCH I WOULD HAVE BENEFITED AND LOVED FROM HAVING THE RIGHT PROFESSIONAL SUPPORT TO GUIDE ME THROUGH IT ALL!    IF YOU WANT TO ACHIEVE CHANGE QUICKLY AND EASILY,  
LET ME ACCOMPANY YOU IN THIS JOURNEY!
We will identify the reasons that are currently making you feel like you're blocked professionally.
We will discover your balance point between your professional and personal life.
We will study your anxiety and stress manifestations and learn to use them to your advantage.
THROUGHOUT YOUR ENTIRE PROFESSIONAL LIFE, YOU WILL BE FACING SITUATIONS THAT WILL OVERWHELM YOU, OBSTRUCT YOUR PATH, AND DISTANCE YOU FROM YOUR GOALS..
BUT YOU DON'T HAVE TO LET IT BRING YOU DOWN. YOU CAN MAKE THE MOST OF ALL THE SITUATIONS THAT ARISE AROUND YOU.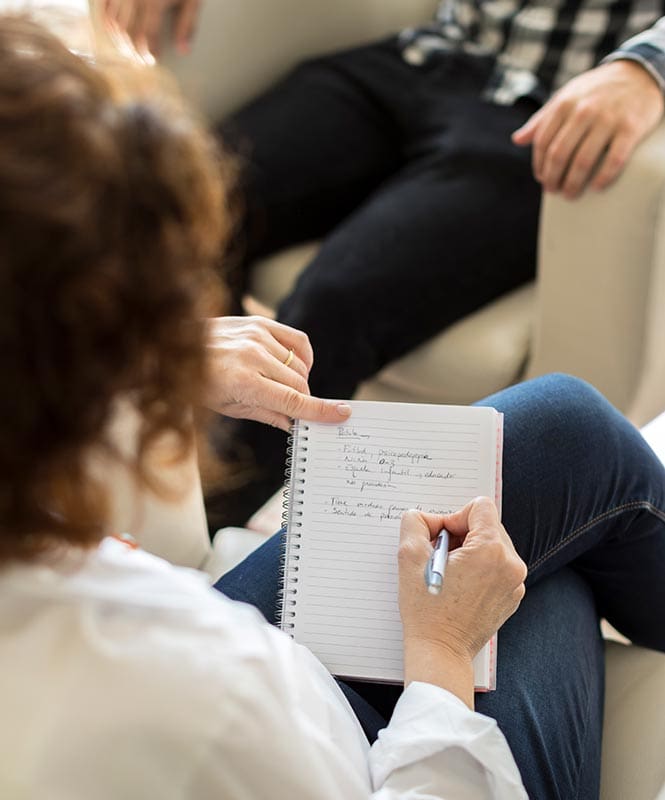 MY PROFESIONAL COACHING PROGRAM  is for you if:
You need to reinvent your career..
You have lost the passion for your work.
You can't balance professional and personal life.
You are not getting the job recognition you're looking for and deserve.
You feel like you are not doing what you want and you don't know how to reach it.
You doubt you have the ability to better yourself on your own.
But if you have decided to move forward and do something for yourself, congratulations!
You have already taken the first and most important step!
Now, let's move to phase two so you can achieve your goals a lot more easily!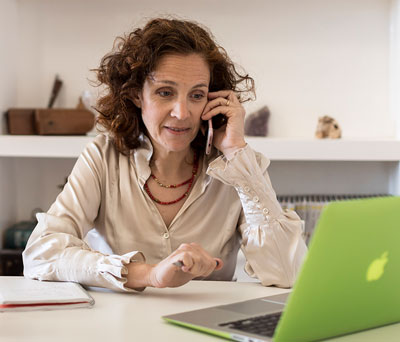 I'll send you a questionnaire and we'll have a free 15-minute online consultation to discuss if I can help you achieve your goals. BOOK YOUR FREE SESSION
here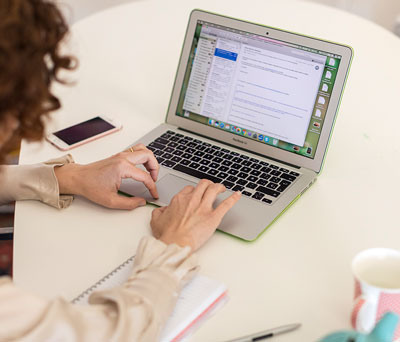 It is important that we meet and talk to see if my profesional experience and your needs make a good match..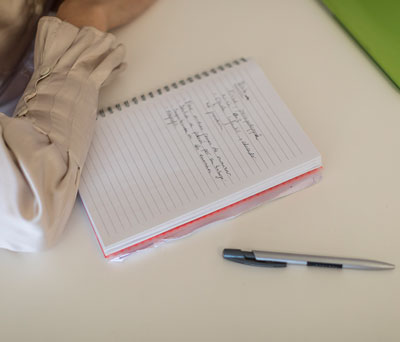 We'll design an agenda of our work sessions. We generally meet for a minimum of 6 sessions either fortnightly, every 3 weeks or once a month. It's important to space our sessions out for you to be able to experience and practice the plan that we will develop together.

WE CAN MEET IN PERSON OR ONLINE
Some of my clients have expressed their hesitation about working with me online, questioning the efficiency of this methodology. However, in my experience and according to scientific studies on online psychological therapy, conducting sessions over the Internet with tools such as Skype or Zoom is just as effective as doing it in person. With the difference that when working online we have more flexibility to schedule the sessions and we do not waste time being on the move.
If you really want to get the best out of yourself, overcome anxiety and enjoy life, I will love working with you! I will be there for you and I will be counting on you to be willing and committed to do everything possible to achieve the goals that you set for yourself. Learning involves doing new things and it requires effort, but remember: we are not going to embark on a very difficult path. We are going to start an adventure that will make you enjoy everything life has to offer to the max!
WOULD YOU LIKE US TO TALK?
Book your free 15-minute session now
For a couple of years, I had lived with very high stress levels that led me to suffer several anxiety attacks and various health problems. I felt anguished, angry, couldn't concentrate, and I felt that everything that was happening to me was unfair and that all the efforts I had made, both personally and professionally, had not been worth my while.
Coaching has been an excellent guide for me. A path that only you can follow yourself but with Ainhoa's help the process is a lot easier. She has given me tools that I feel will be useful for me forever.
Now I feel that, although the problems have not completely disappeared, my attitude towards them makes me feel fuller and happier. I feel like I'm capable of overcoming any obstacles. I am looking forward to new challenges…
GABY WILLIAMS, BRITISH FENCING (UK)
You can achieve your goals.
But most important, you can enjoy trying to reach them!
You just have to learn how to do it!