DO YOU FEEL IT'S TIME TO START SHAKING THINGS UP?
As the old African proverb goes: " If you want to go fast, go alone. If you want to go far, go together.".
I took a while to learn it, but now I would not renounce the assistance of a steady hand for anything in the world!
If you want me to travel with you for a little while, we can meet along the way in three different ways: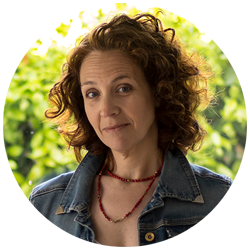 IF YOU LIVE NEAR PAMPLONA, COME AND VISIT ME AT MY OFFICE: /strong> 
I'm in Plaza Obispo Irurita 3. Please, get in touch beforehand so we can arrange for a suitable time for both of us)
YOU CAN ALSO FOLLOW MY SOCIAL MEDIA CHANNELS: 
IF YOU HAVE A QUESTION FOR ME…
Send me an email, I would be thrilled to hear from you. I usually respond within 2 to 3 working days.
DO YOU PREFER TALKING FACE-TO-FACE?
Let's meet for 15 minutes and discuss how we can work together to help you achieve your goals.
Are you feeling overwhelmed by stress and anxiety?
Find out how to manage them with my FREE ebook
Download 5 simple (but brilliant) ideas to master your stress.